The Listomax Support Program
There is a separate support program that performs various maintenance operations.
Run it by choosing All Programs from the Windows Start Menu: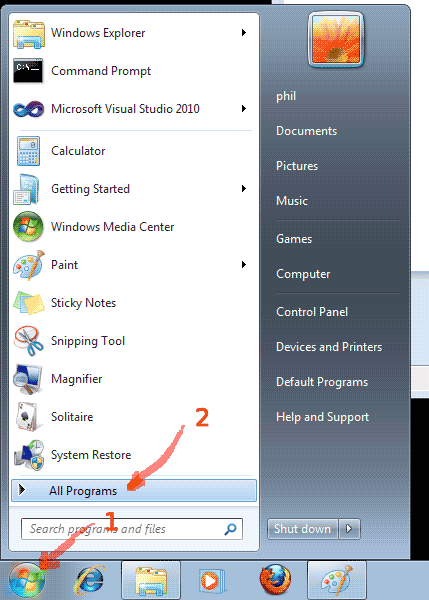 Choose "Support program" from within the Listomax folder: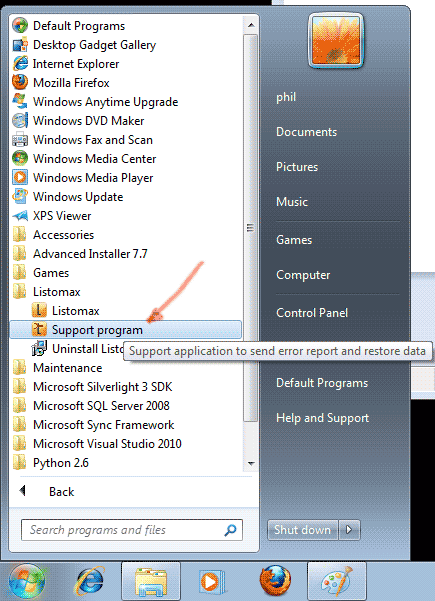 The support program offer various features, including the ability to send an error report. This is useful when Listomax will not start for some reason.