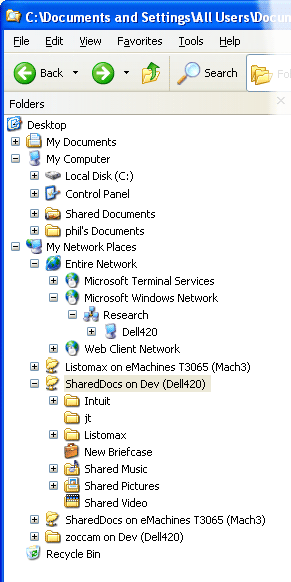 Setting up a network
When you have more than one machine, you can connect them together using a network, also known as a Local Area Network, or LAN.
The following links are helpful in setting up a network:
Shared Folders
Under Windows, each folder is marked as shared or not. In Windows Explorer, shared folders are indicated by a little hand holding them, see at right. Every machine has a "Shared Documents" folder on it, and under "Network Places" you can find the shared folders on other machines.
To share Listomax data, you should first move it into a shared folder, then set up other copies of Listomax to use this data.